Engaging visitors to explore and driving unit sales of visionary development in Dubai
Being passionate about architecture, I tried to approach this project from a different angle. Given a chance to employ the latest technology the main goal became to let visitors enjoy an amazing, yet informative, experience. This was achieved through an uninterrupted flow of partial SPA (Single Page Application) design of homepage and the implementation of SVG interactive maps. Another solution to engage users is multiple background parallax effect reacting to the mouse and device movement. Superb user experience plays an enormous role in the success of the project.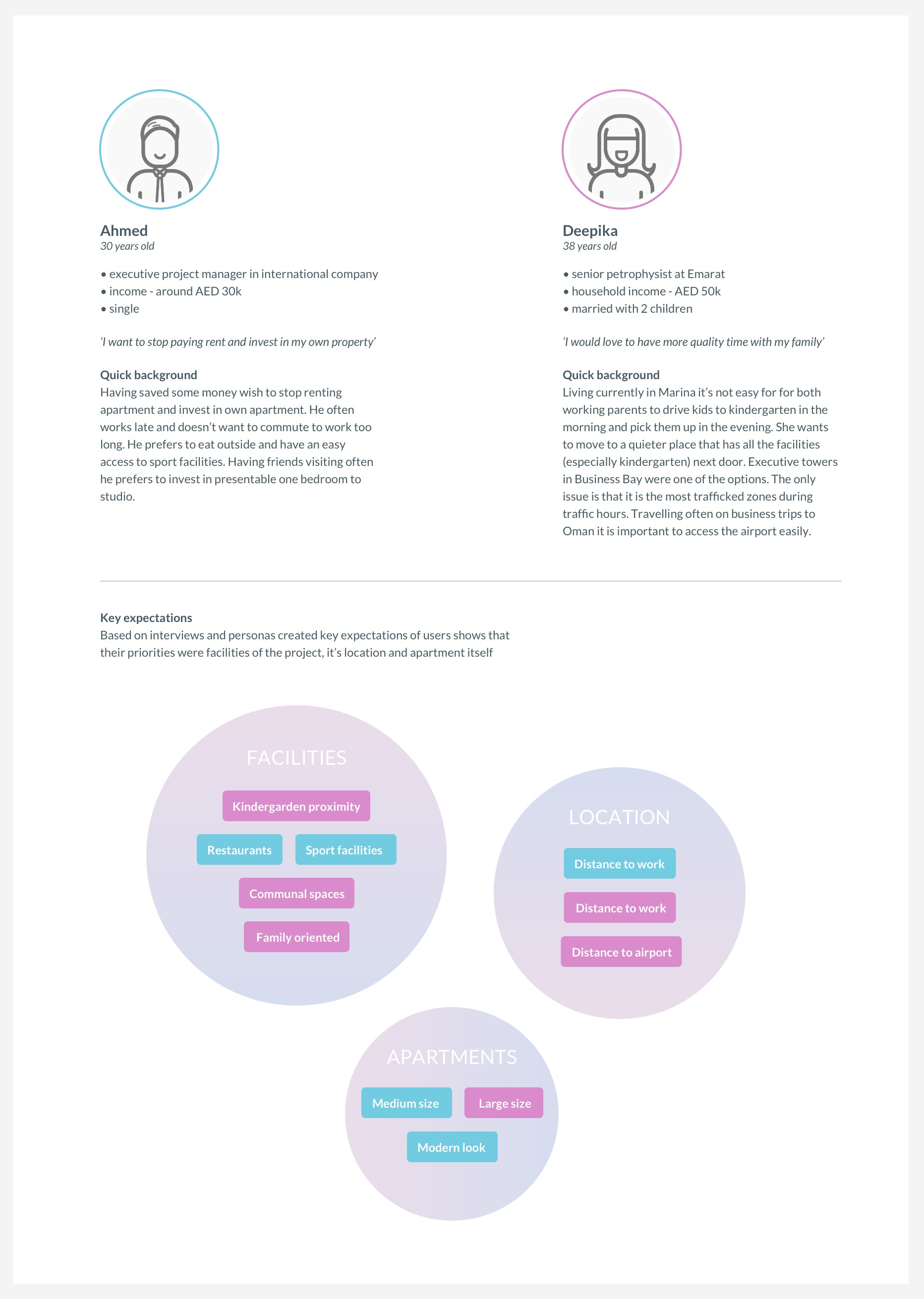 BRIEFING & RESEARCH
Selected to pitch for new Deyaar's residential project - Midtown had been presented with problems and objectives listed below:
Act as a beautiful window for the project which will push users to want to know more about it

Provide basic information but not too much in order to invite users to enquire

Portray Deyaar as a trusted developer
Being pushed with short time a research on two biggest groups of potential customers was conducted and resulted in the definition of key expectations for the project's portfolio.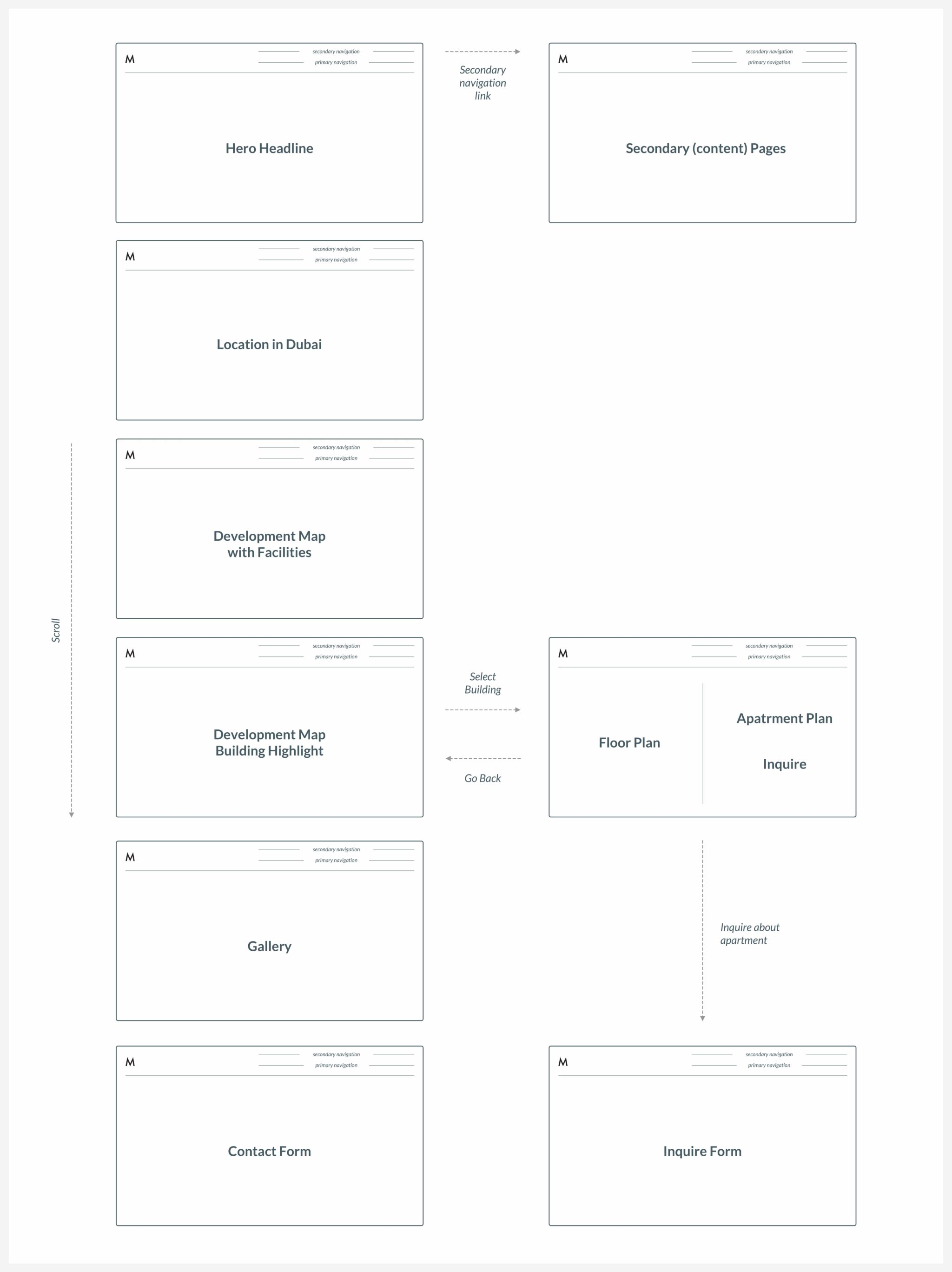 SCOPE & STRUCTURE
The biggest challenge was to create website that would quickly showcase the facilities, location and apartments to potential customers leading directly to contact / interest form. After analysis of personas and creation of user flow diagrams the solution was a SPA website. Taking user on a journey through the development the key expectations were showcased in an organised manner.
The page elements were ordered to fulfil key expectations of users and build excitement through the whole journey. Additional information such as virtual tour / media / payment plans etc were added as separate links in secondary navigation.
Homepage User flow and interaction diagrams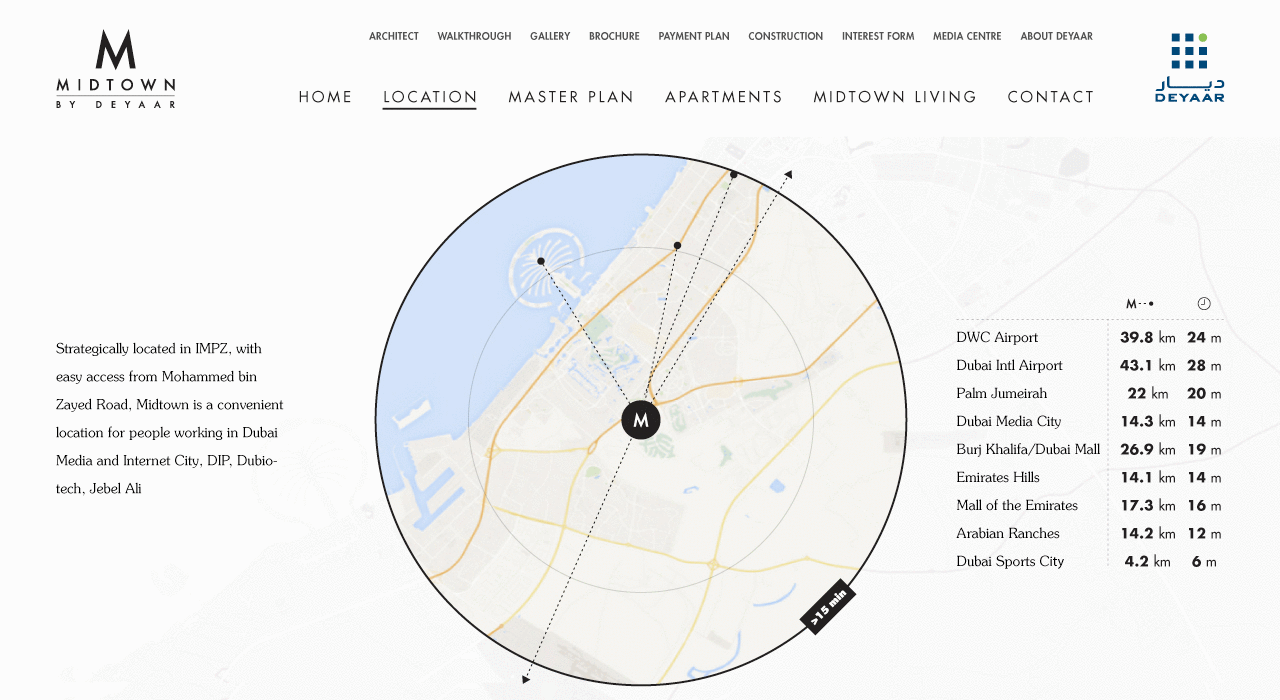 First step was to put development on a map to show the location and distances and time to most important landmarks
Distance Interactive Map, Midtown by Deyaar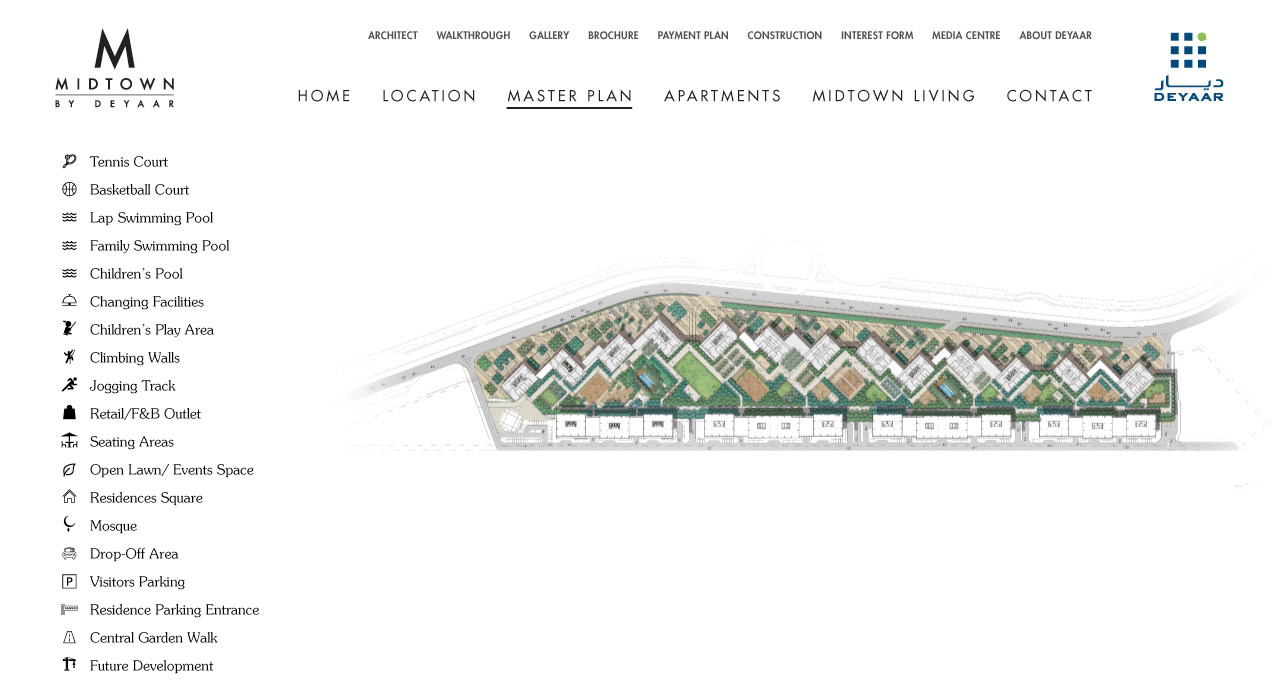 Second step was to showcase the facilities and their locations on a detailed development map
Facilities Interactive Map, Midtown by Deyaar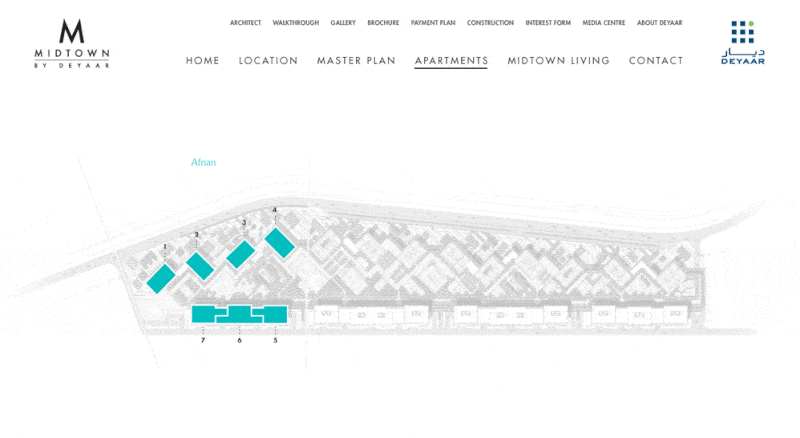 Third step led to a quick view of buildings, floor plans, and unit plans leading to interest form
Unit Selection, Midtown by Deyaar
OUTCOME
Being focused on users' experiences and expectations while creating modern, striking and thoughtful project resulted in winning the pitch. The biggest success came later with delivering the project that helped Deyaar to swiftly sell out all of the units.